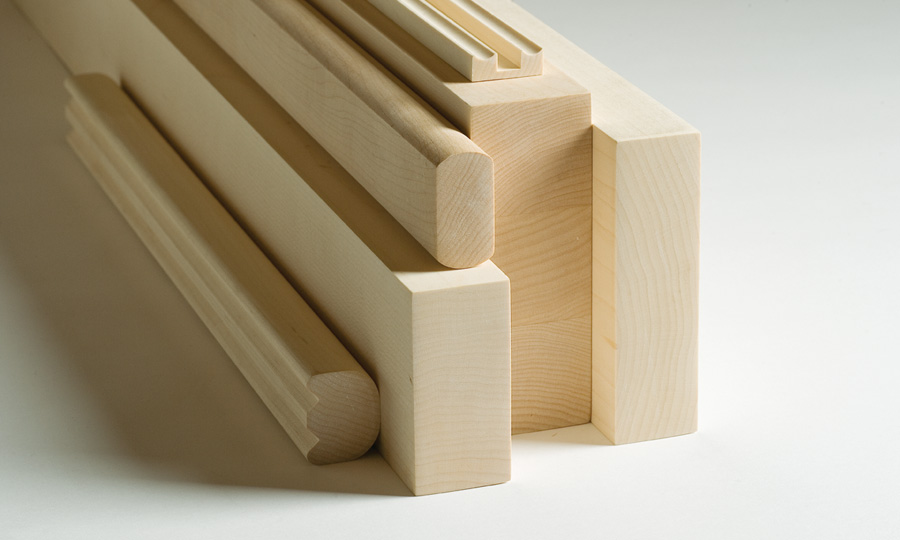 While Champeau specializes in the production of squares and dowels, the versatility of our equipment and our commitment to making maximum use of raw materials enables us to produce a wide variety of other products with the same degree of quality and care.
Specifications
Our dimension stock is kiln dried to 6-8% M.C. and cut to exact lengths from 8 inches to 96 inches (20 cm to 244 cm).
Thicknesses
1/8″ to 2″ (3 mm to 51 mm)
Widths
3/4″ to 5″ (19 mm to 127 mm)
Testimonials
It is easy for me to recommend Champeau to any business who is wanting a true working partner.  We all want that in life or business – one who is going to commit to try understand their business, processes, and any special requirements then deliver quality. This is only tested when you enter into a relationship with trust and commitment on both sides.  I have started this working relationship with Champeau and am completely confident that it is a part of my growing success and one I am happy to recommend to anyone looking for the same.  Their mission statement is spot on!
I have been dealing with Champeau for over 20 years and greatly appreciate the excellent quality of the product & service they provide.
I'd like to thank everyone at Champeau for your excellent products and service. The quality of the hard maple lumber you provide my business is the best I've ever seen. It's always a pleasure working with you friendly employees. They make sure my orders are correct and delivered in a timely manner. Again, thank you for making my job easier.
Thank you for providing us with an excellent product to make our product the best !
The quality of the squares and milling were absolutely first class. Thank you so much!