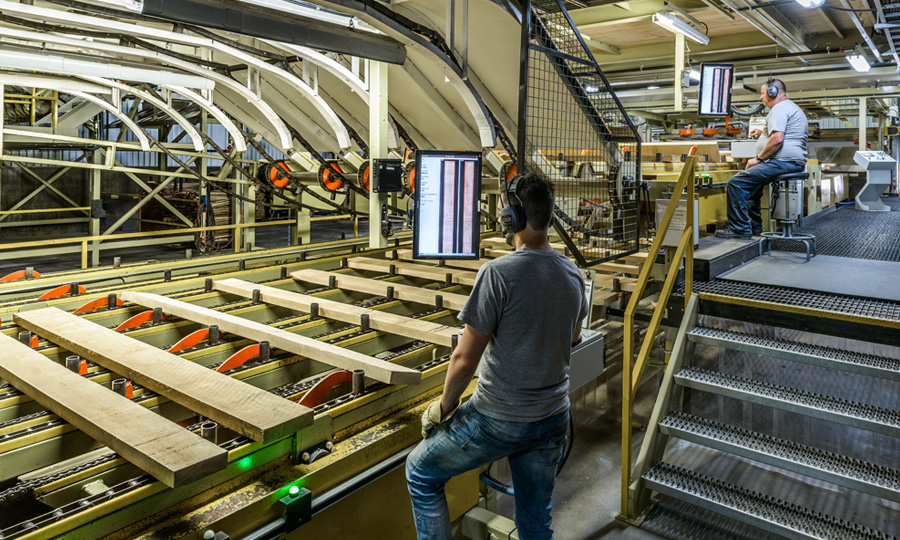 With many years of experience and our advanced sawing technology, we're able to convert quality selected logs into superior hardwood lumber products available green or kiln dried.
A state-of-the-art computerized grading line assists our professional lumber graders in evaluating the quality of each board according to NHLA (National Hardwood Lumberman Association) standards.
Hardwood lumber specifications
Thicknesses
4/4″ (25,4 mm)

5/4″ (31,75 mm)

6/4″ (38,1 mm)

8/4″ (50,8 mm)

10/4″ (63,5 mm)

12/4″ (76,2 mm)
Widths
Variable widths
Special services :
Sorted to widths and lengths

Ripped to widths
Lengths
4′ to 16′ (1,22 to 4,88 m)
Double-end-trimmed after kiln drying with overlength of 1″ to 2″ (2,5 to 5 cm)
Champeau standard
Moisture content 6-8%
NHLA rules :
FAS select

1 common

2 common

3 common
FSC-certified

High quality vacuum-dried lumber

In-house logistics experts provide efficient deliveries by trucks and containers
NHLA grading rules and custom specifications

Temperature-controlled warehouse

Wide range of products
White Ash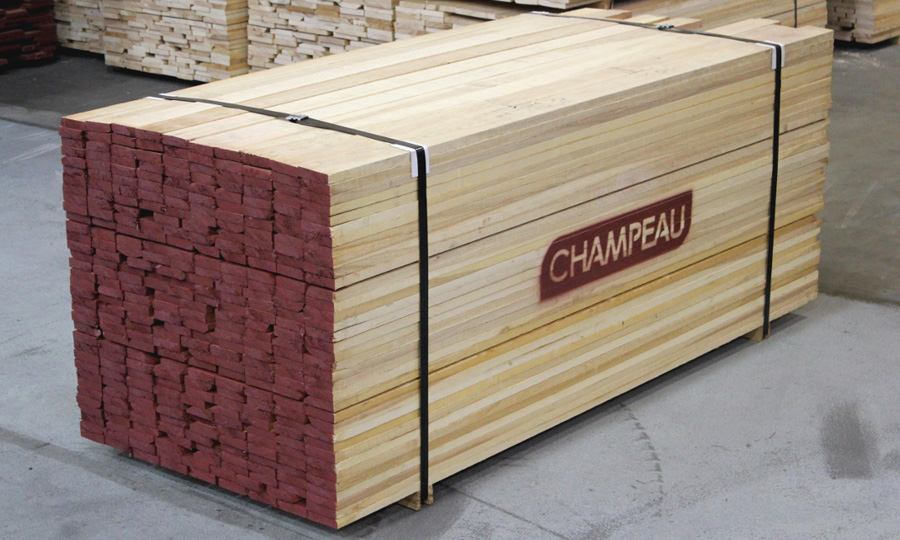 Sorted to widths and lengths
Hard Maple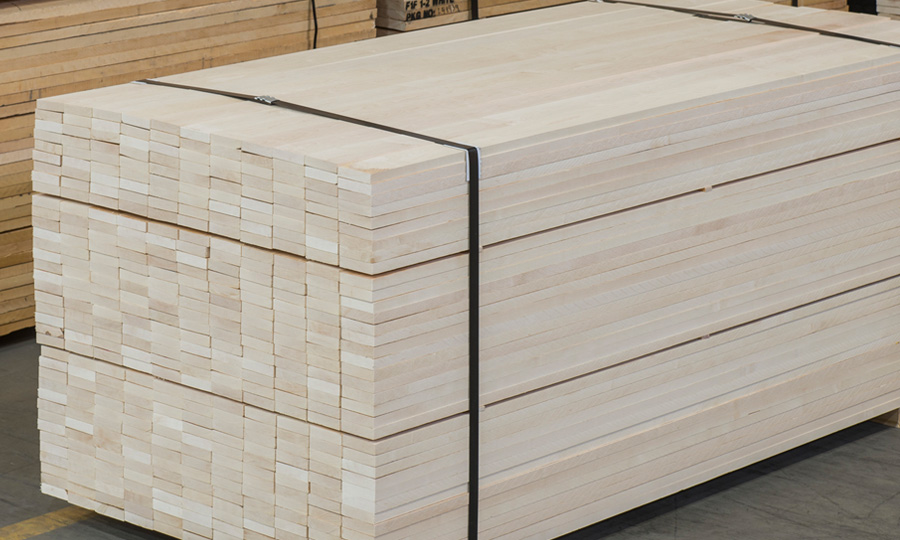 Red Oak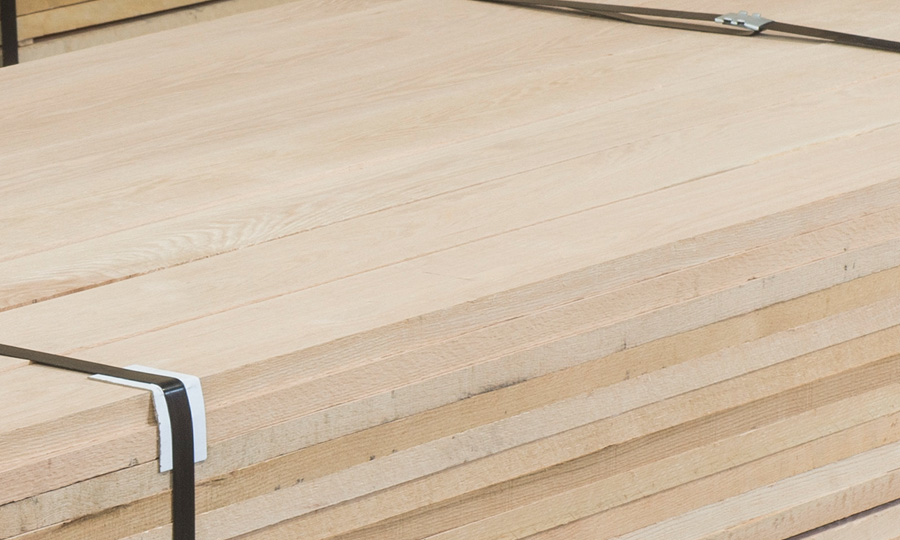 Surfaced two sides with self-centering planer
Testimonials
I have been working with Champeau for over three years. The quality of the lumber has always been first rate. In addition to great lumber, I have always received excellent service from everyone I have dealt with and they make it very easy to do business with them.